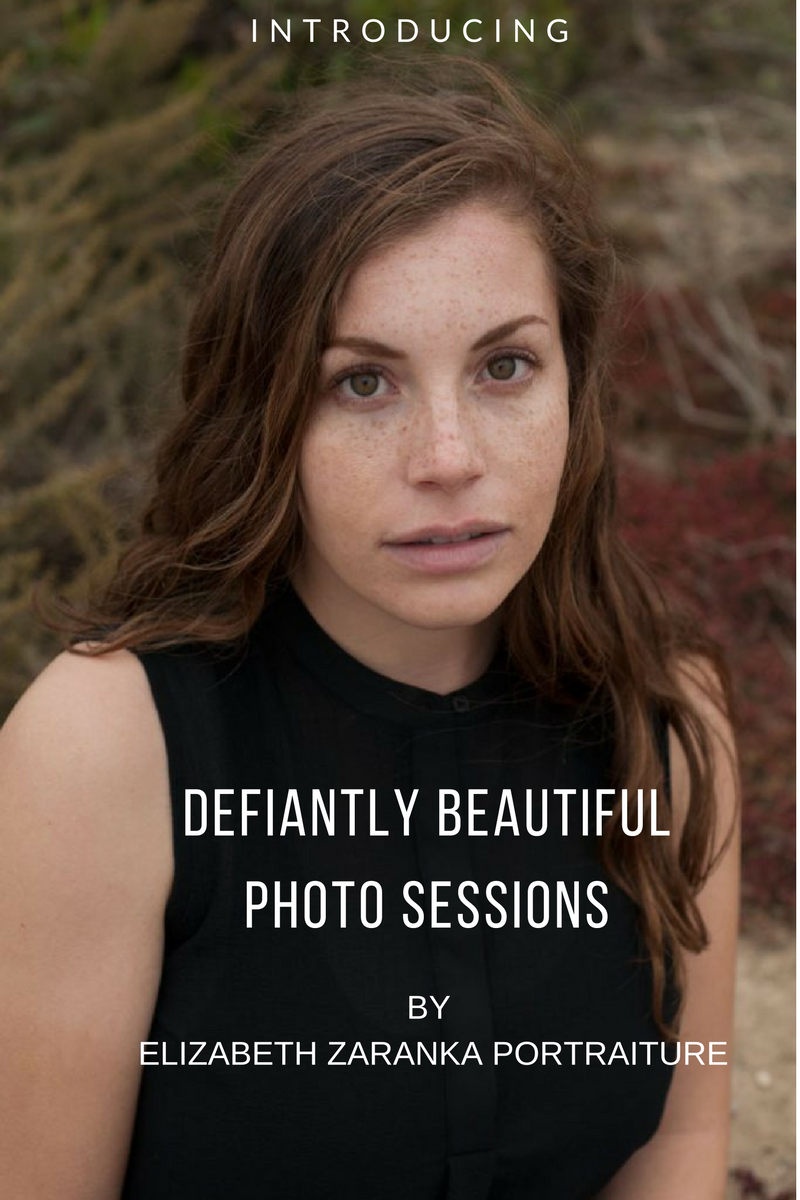 In the last couple weeks we talked about how to feel comfortable in front of the camera and what that looks like. Now I want to share with you a little about me and what my goal is. I've been keeping this under wraps until I was ready to share. I've been making it a mission to learn how to best serve my clients and that is by being myself. My portraits are a little raw, a little moody, digging deep getting to know the person. They are that way because that's who I am. I want to know what people's dreams are, learning what their fears are, and most importantly where they find their joy.
I help women express themselves through modern, evocative images; it is an experience that they can treasure and know is truly just for them. I let their personality shine through personal storytelling, their life, their session. Each image is crafted to create the editorial feature of you, of your life.

Introducing Defiantly Beautiful Sessions
Be defiant in your beauty, in your skin, in your life.
If you're ready to embark on a personal journey, click here to get your free guide.
Let's make something beautiful together, because there is nothing more beautiful than being true to yourself.