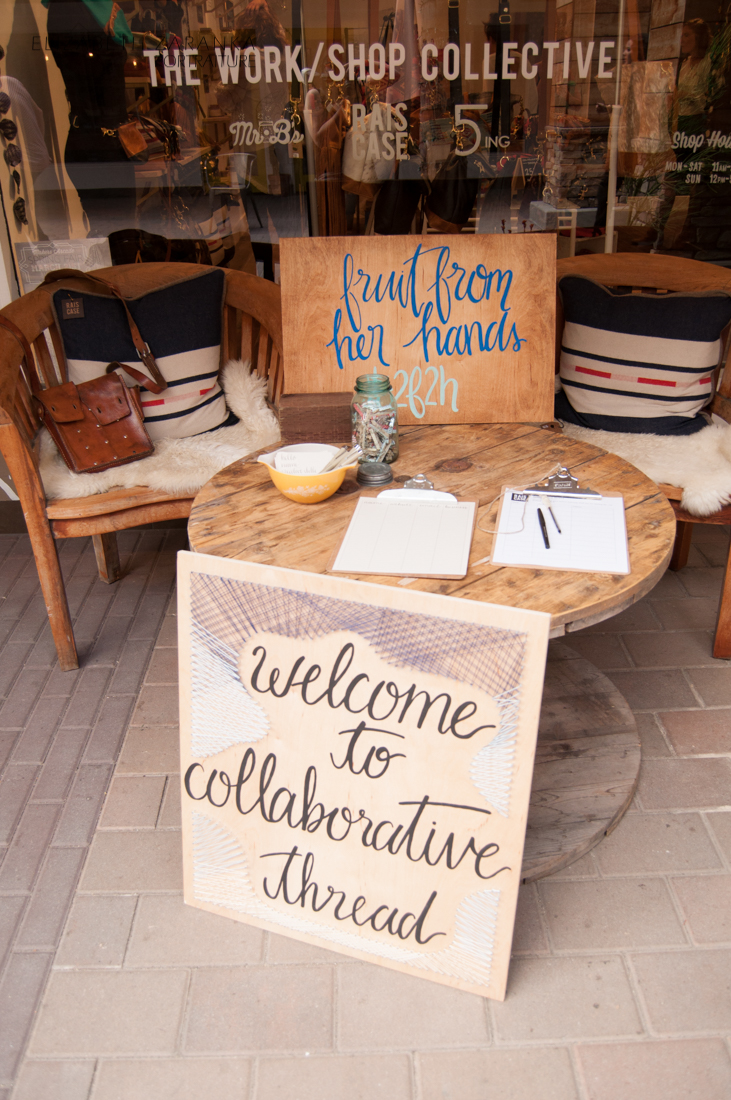 Originally posted March 25th, 2015
A few weeks I was lucky enough to be a featured creative for the Collaborative Thread (formerly Creative Connections San Diego) event at Rais Case in Del Mar at the Flower Hill Promenade.
Stacy from Brand and Blossom, Ashley from Fruit from her Hands were also featured creatives at this event as well as our host for the evening Julie.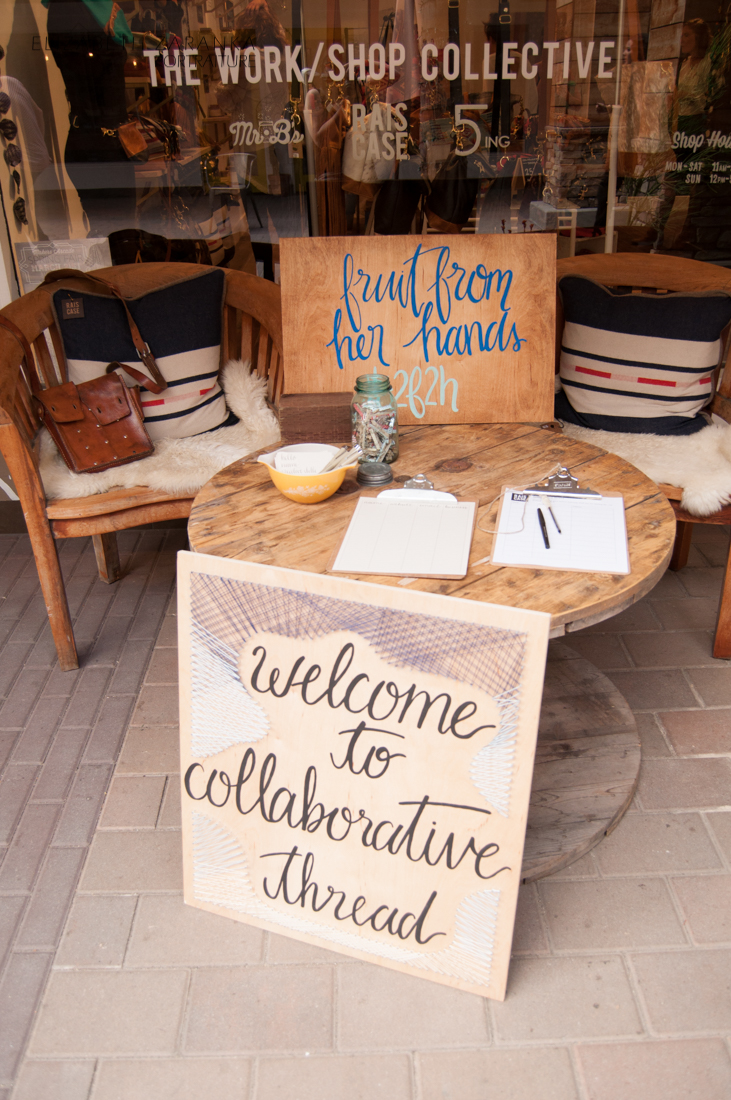 Every two months at different location a group of about 60 women who are creative entrepreneurs get together to catch up, meet others to collaborate and have  a great time. There is usually an activity, this time it was making leather key chains set up by the gracious host Julie of Rais Case.
Lately I've been so inspired by the change I see happening in San Diego. It seems like there are a lot more creative groups getting together and new things to do in the city. Collaborating with other people is one of my favorite things to do and these new groups are facilitating that.
Working alone can be a struggle sometimes and it helps meeting people who have the same problems to talk them through.  When you surround yourself with people that have a can do attitude, the harder times get a little easier. It's easy to think of several women in the group who have inspired me to keep reaching for my goal, just seeing what they have accomplished.
This has been such a great group of women to meet up with and collaborate with. I've made so many friends, if you are a creative woman entrepreneur in San Diego, you need to check out this group.
Come say hi if we haven't met at the next Collaborative Thread event or send me an email!