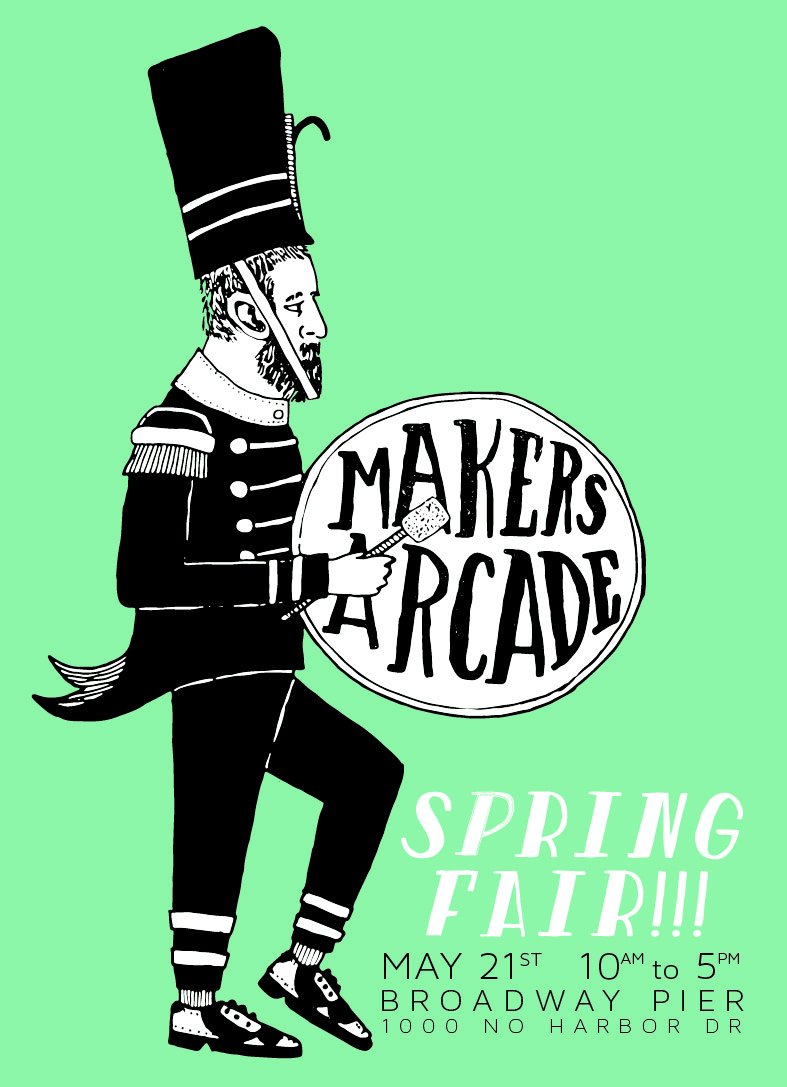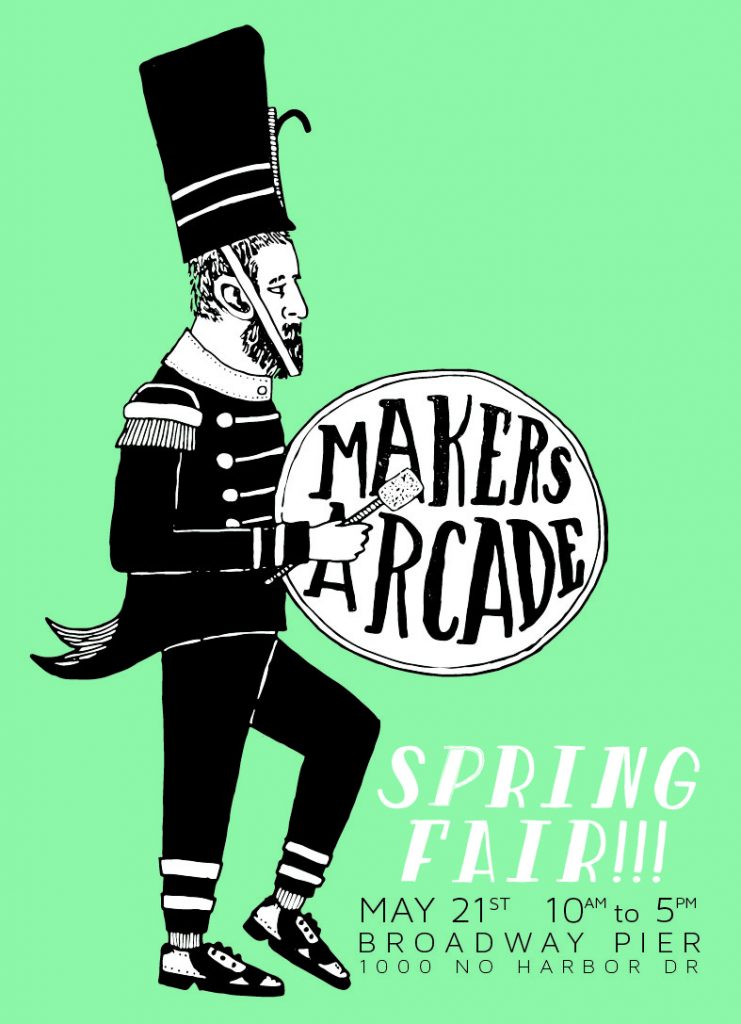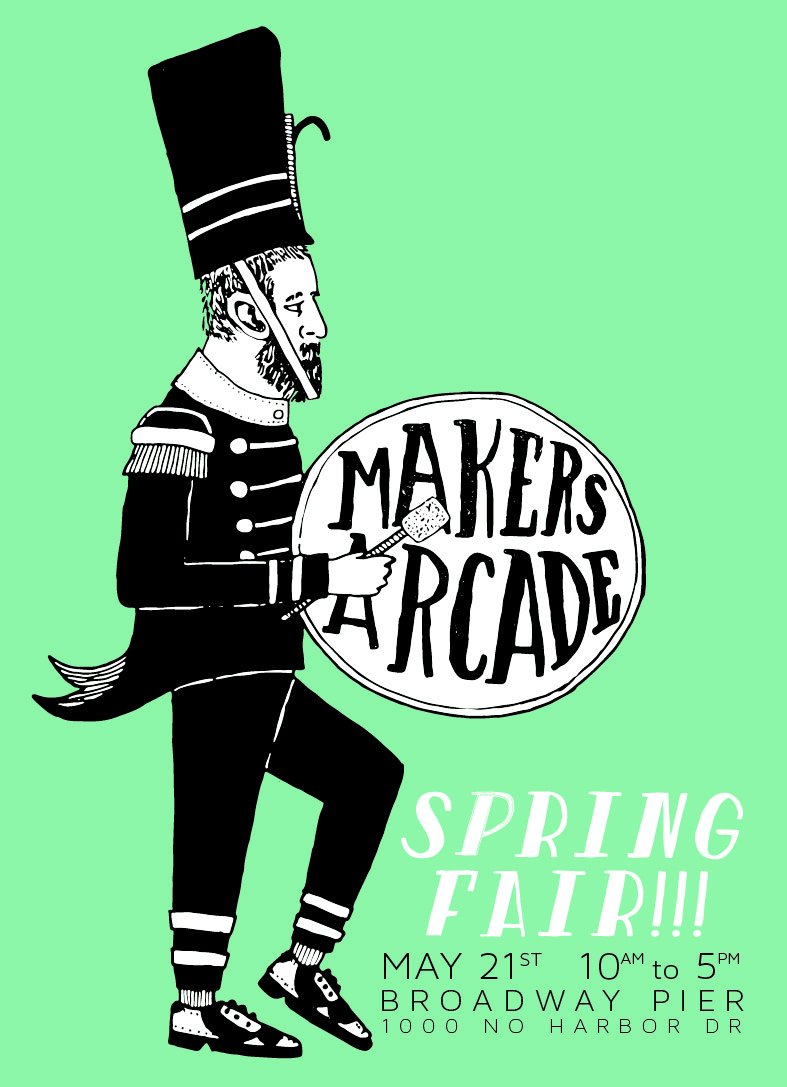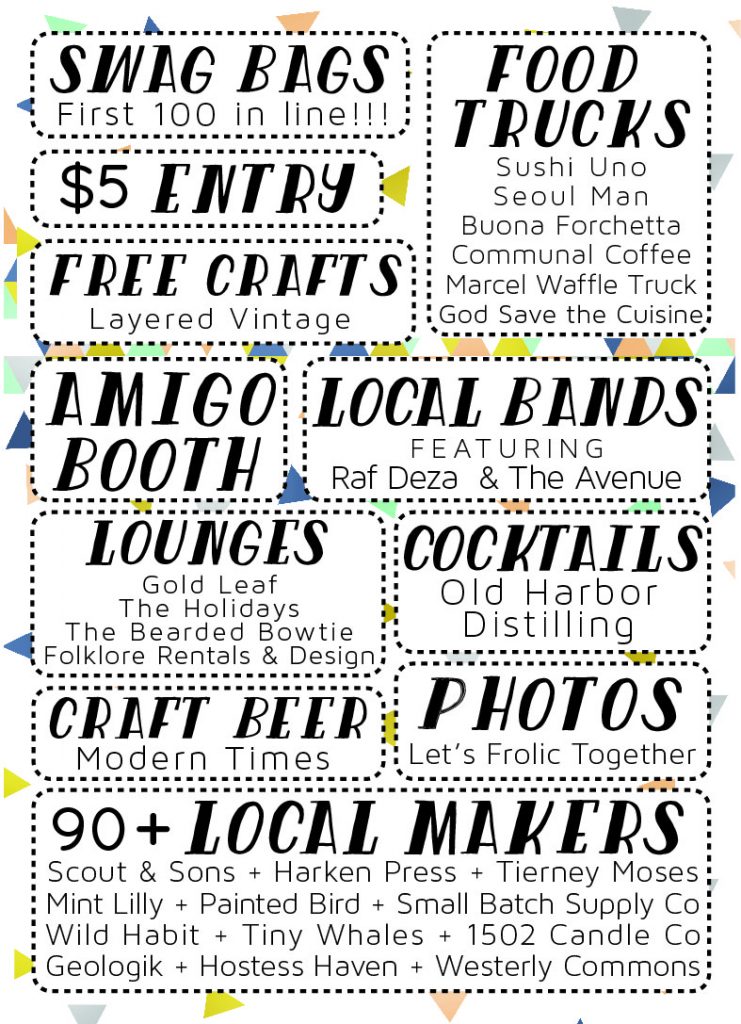 As some of you know I will be participating in the Makers Arcade Spring Fair this year. I couldn't be more excited. I'll be there selling my tote bags and cards.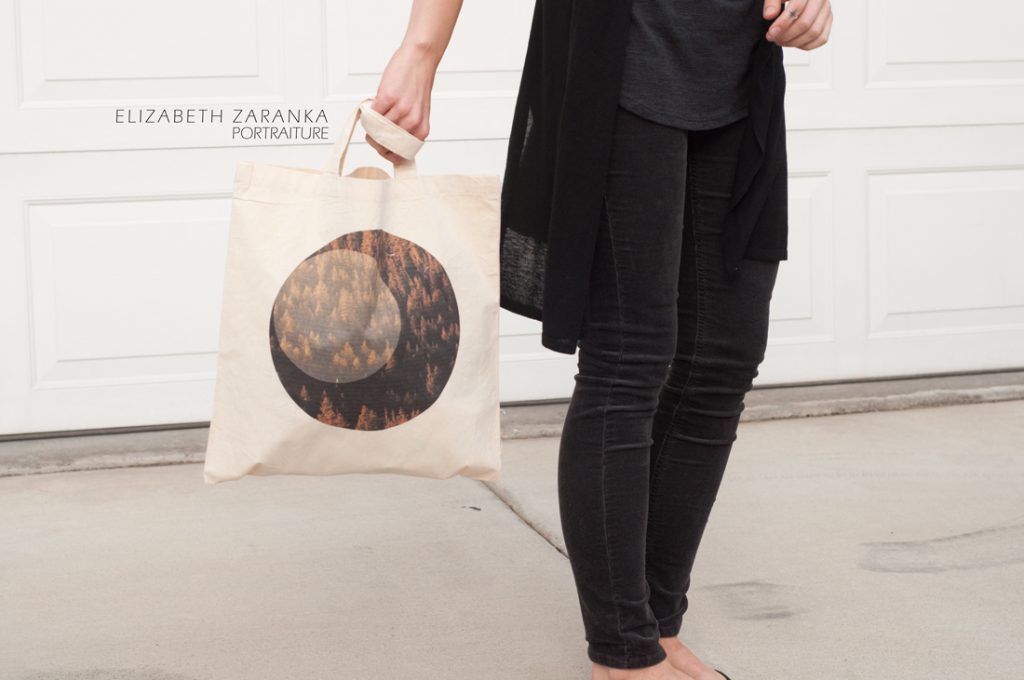 I first found out about Makers Arcade when I came back from Denmark and managed to go to their Holiday Market at Moniker Warehouse. The next spring I went to the one at the old North Park Post Office building. I was hooked! I pick up cards for the year, early presents and of course goodies for myself.
So I'm really lucky to be participating this time as a vendor. I've been hard at work getting everything all lined up and ready. So come and see me May 21st at the Broadway Pier!